ok so gabrielle aplin is a QUEEN and i will fight ANYONE who says otherwise
gabrielle aplin is such a queen, she deserves so much fame i love her a LOT- anyway, i discovered gabrielle aplin through spotify radio in 2017. i only used spotify radio a few times and then stopped since i don't like discovering new songs (i'm the type to find a new song or two, obsess over them for a week, then get sick of them and repeat), but i am...sO glad i was listening to the kina grannis radio that one day in whatever-of-2017, because that's when i heard gabrielle aplin's song please don't say you love me! admittedly, i don't listen to this songa lot anymore, but i'll forever remember it as the first gabrielle aplin song i heard. as with kina grannis, i really hope i can see her in concert one day. she is just so amazing, and one of my favorite artists ever.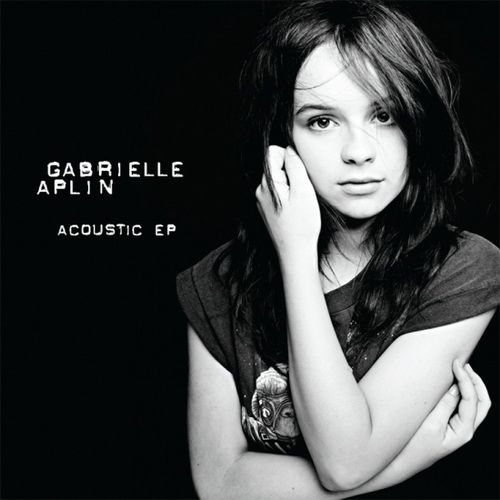 (yes i know it's an ep shhh)
acoustic is a great ep, i never see anything about it online but it's incredible. similar to one room in the attic, acoustic is just gabrielle aplin with...an acousti cguitar (well, liar and the lighter has a piano, but again, shhh). i think i have a problem with acoustic songs. anyway. acoustic is really good!!! each song is emotional and powerful, while also staying gentle. it's honestly really difficult choosing a favorite song, but i think ghosts works, because not only did i obsessively listen to it for the entirety of the summer of 2017, but i still obsessively listen to it when i'm in the mood. what a bop
LIGHT UP THE DARK IS SO GOOD YOOOOOOOO (...also this counts the deluxe version too)! i'm gonna be honest, i didn't really start listening to this album much until recently, and that was mostly because of my heavy bias towards acoustic. and i really regret it, because oh BOY was i missing out. this album slaps. it's pretty different from english rain, with the instrumentals having a much more...hmm, i'm not really sure how to describe it. there was still a lot of guitar (which i appreciate) and a general folk sound, but it was also more...upbeat isn't the word. oh well. what i'm thinking of is really best described by listening to the album itself i suppose. shallow love is my favorite song on the album for sure, it's really a fantastic song. i also really love don't break your heart on me and skeleton!