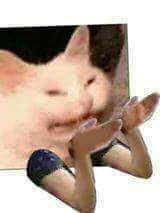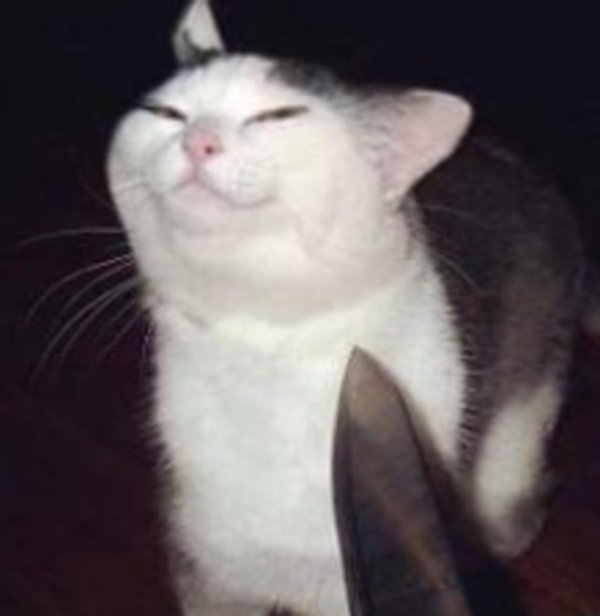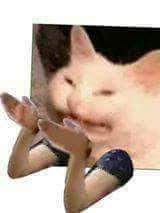 (it's pronounced meh-law-dih cake, like the works melodica and cake put together)

hello! as said on the main page, i'm melo/hana/kat! i'm a casual utau user, but i do that more infrequently since i lose motivation very fast nowadays. i also do pixel art occasionally, but for the same reason as utau i don't do it very often either.

anyway, i'm a huge fan of vocal synths (obviously), reading fanfiction, magical girls (if u mention them to me i will SCREAM ABOUT THEM FOREVER), jpop/kpop idols (mostly jpop). also, i'm a HUGE fan of ao no exorcist! i really don't talk about it enough but yukio is so amazing and i love him a LOT, same for renzou!!! i don't know how else to describe my absolute excitement and love for them but i just really really really love them <3

i'm also a ukulele/guitar/melodica player, but i don't really play melodica anymore so idk if that counts (but i can still play it?). anyway, i'm out of stuff to talk about so take a look at the information down below if you want to know more about me!
gender & sex: female

pronouns: she/her (preferred), they/them (accepted)

sexuality: ¯\_(ツ)_/¯

birthday: october 12

age: high school sophomore 😔👊

country: united states of america

hobbies: screaming over utau, doing pixel art (rarely), constantly yelling about idols, drooling over anime figures online, collecting cds

current interests/fandoms: ao no exorcist, precure, boku no hero academia, vanitas no carte, jpop/kpop, snh48

favorite foods: pasta, pizza, brownies, macaroni and cheese

favorite anime: madoka magica, go princess precure, new game, little witch academia, flip flappers, kuragehime, shugo chara, shoujo kakumei utena, kemono friends

favorite manga: pandora hearts, ao no exorcist, boku no hero academia, kuragehime, beauty pop, girl friends, cardcaptor sakura, vanitas no carte

favorite characters: homura akemi, yukio okumura, setsuna higashi, eri (bnha), kiri koshiba, kyouko okitegami, tsukimi kurashita, leo baskerville, kano shuuya, mei hatsume, hawks (bnha), henrietta (gsg)

favorite music genres: folk, acoustic, dance pop, edm, trance, mostly early 2000/10s stuff

favorite english artists/bands/etc: kina grannis, gabrielle aplin, fleetwood mac, slayyyter, ukuletea, natalia kills

favorite japanese artists/groups/etc: chanmina, garnidelia, airi suzuki, reol, buono!, kalafina

favorite korean artists/groups/etc: blackpink, 2ne1, evol, f(x), matilda, sunmi

favorite odorites: penta, 217, ATY, nun

favorite games: animal crossing: new leaf, mario kart ds, love nikki, wii sports resort (i dont play many games lol)

photo editor: photoshop cs6

art: firealpaca

camera: kodak easyshare m1093

video editor: vegas pro 14

daw/mixing: fl studio 12

laptop: hp pavilion 13-s120ds

operating system: windows 10 pro

phone: samsung galaxy j3 achieve

instruments: luna tattoo concert ukulele, irin 32 key pink melodica

video game consoles: new nintendo 3ds super mario white edition, nintendo switch, black nintendo wii, coral pink nintendo ds lite, and ps3 slim

dell inspiron 11 3000
operating system: lubuntu 19.04

macbook pro early 2008
operating system: mac os x lion 10.7.5

samsung galaxy core prime
operating system: android lollipop

i'm a really picky eater. like, the favorite foods listed above? add maybe 2-5 other foods there and that's all i eat, lol

i collect anime/manga figures as well as magical girl merchandise! currently my collections for both aren't very big, but someday i will have an EMPIRE. i cannot be stopped

if this site doesn't make it obvious enough i really like web 1.0 aesthetics. i don't know why tbh, usually retro stuff kinda creeps me out? web 1.0 aesthetics are cool to me though idk

i'm a big fan of odottemita videos!!! being completely honest but i've only ever told like 1-2 people of my obsession for odorites, so i don't know why i'm putting it here, but eh. anyway i'm forever stanning penta, 217, ATY, and nun and every time i obsess over a new vocaloid/utaite song i immediately look up if there's a choreography for it to cry over because odorites are my life lmao